Our approach is unique and revolves around our passion to deliver direct business for our clients, driven by our hotel experience and focus on marketing channels that matter the most. Our aim is to help hotels increase web traffic, improve conversion rates and drive direct bookings.
We are all about digital marketing insights that garner business intelligence and inform immediately actionable marketing tactics with campaigns that create memorable experiences for growth and innovation that allow our luxury hotels & resorts to flourish.
Hotel Marketing Services
We create short and long-term hotel SEO strategies that deliver results.
When your potential guests are searching for your hotel or products on Google and you don't rank on page one of search engines, you might as well not have a website.  Your competitors & OTA's are probably stealing direct bookings due to better long-term search engine marketing strategies.
We improve hotel search rankings through proven white-hat SEO techniques to increase visits and conversions. Beginning with a full online marketing audit and competitor hotels analyses, we create a search marketing strategy and help our clients deliver on their commercial targets.
Success doesn't just happen. It is planned for daily, weekly & monthly with clear projections.
We survive on the forefront of media, tools, and strategy, always with an eye towards exciting new hotel marketing opportunities. We know that your customer are exposed to all forms of media and targeted by your competition as well as OTA's.
So we think and plan to craft integrated paid search plans that are built to positively interplay with your hotel marketing efforts. A small shift in relevant traffic can turn your businesses around and pave the way for a new rate and distribution strategy.
Email is probably the greatest owned media channel for hotels & resorts.
Email marketing is an effective way of building long-term awareness with your audience. We have a winning formula that combines strategy, design, implementation and tracking for clients in order to achieve brand engagement and revenue.
Email marketing works particularly well when executed as part of an integrated hotel marketing campaign as it builds a holistic customer experience. A personalised, segmented and targeted campaign can create uplift in brand awareness and drive conversions.
Don't use social media to impress people; use it to impact people.
Our specialists help you build a relationship with target customers and influencers. We are not just a social media-marketing agency – our social team can call on the expertise of specialists in our other teams.
Using social media as an organic marketing channel requires diligence, consistency and time. We can help you gain from social media in a number of ways – from content promotion to reputation management and hotel bookings.
Photography is the simplest thing in the world, but it is incredibly complicated to make it really work.
At Altitude Lifestyle, we believe in creating breath-taking images for our clients. Our philosophy is to inspire people with great photography that supports your overall hotel marketing efforts. We work for some of the biggest hotel & hospitality brands around the world from London to Dubai and as far as Japan.
Our agency has a team of three experienced photographers that travel the world year round, specialising in hotel photography, lifestyle photography and food photography. With over 24 years of experience working for some of the most beautiful hotels and resorts around the world, we have the expertise and vision to help you create a story.
Why Choose Us?
We're Creative
We find new marketing opportunities to push our hotel clients forward in a challenging market place by identifying new opportunities and implementing creative marketing strategies.
We're experienced
Our team of dedicated & experienced digital hotel marketing experts will provide the best service year round. With over 55 years of hospitality experience working with luxury hotels.
We Are Specialists
Our niche focus is hotels & resorts. We bring together years of knowledge, experience, data and best practices in order to drive our clients forward quicker and see results.
We Love Minimalism
Simplicity is key. We work on activities that show results and focus all of our time & effort on developing your core marketing channels. Creating long-term stability for our hotel clients.
We're Responsible
Digital marketing can go horribly wrong with black hat techniques. We focus on white hat techniques that are respected and legitimate across the industry. Best practices in order to deliver great results.
We're Friendly
We are an approachable and down to earth hotel marketing agency. We see our hotel clients as an extension of our family and work year round to build strong relationships. Call us at any time and we would be glad to help.
FREE HOTEL SEO AUDIT
Get in touch with us and we will work on a free comprehensive SEO audit in order to understand the overall health of your hotels digital efforts. We are known to provide one of the best audits in the industry along with a competitor analysis.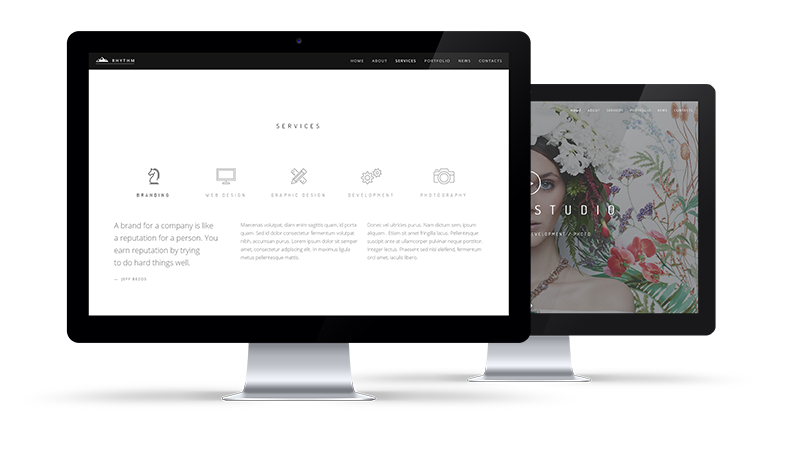 WE'RE CREATIVE
We find the best ideas for you
WE'RE PUNCTUAL
We always do your tasks on time
WE HAVE MAGIC
You will be delighted
WE'RE CREATIVE
We find the best ideas for you
WE'RE PUNCTUAL
We always do your tasks on time
WE HAVE MAGIC
You will be delighted
WE'RE CREATIVE
We find the best ideas for you
WE'RE PUNCTUAL
We always do your tasks on time
WE HAVE MAGIC
You will be delighted
London Address
86 – 90 Paul St, London EC2A 4NE
Dubai Address
Creek Tower, Baniyas Rd, Dubai
EMAIL
info@altitudelifestyle.com